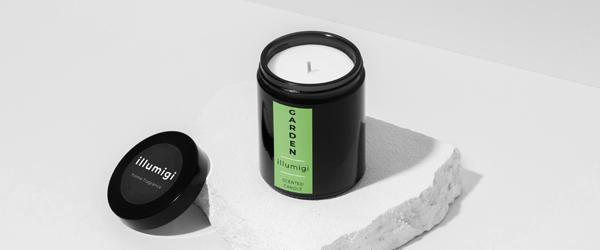 WHOLESALE LUXURY HOME FRAGRANCE
Are you a retailer considering broadening your range of home fragrance products, including scented candles and reed diffusers?
Why not get in touch with ILLUMIGI? We offer a gorgeous variety of luxury scented candles, home fragrances and diffusers available to be purchased in bulk for special discounts.
Perfect for independent retailers, gift boutiques, hair dressing salons or online ecommerce shops!
CLICK HERE TO CREATE YOUR WHOLESALE ACCOUNT
WHY CHOOSE ILLUMIGI?
Illumigi Wholesale offers a growing range of 100% British Made home fragrance products.
All of our home fragrance gifts are made in small batches, at our North Yorkshire studio, on the east coast of England.
As a small batch producer, we offer the flexibility to order in smaller quantities, with low MOQs on our entire range.
Our wholesale department has been set up specifically to work with independent retailers, gift boutiques and online home fragrance resellers. We do not sell to eBay or Amazon and you won't find our products in multi-store retailers like supermarkets or national department stores - we are supports of the small and mighty!
Every Illumigi home fragrance product carries CLP safety labels, care guides and each item is individually gift wrapped in eco-friendly, paper and cardboard packaging. You don't need to do any packaging yourself, you can pop our scented candles, tealights & reed diffusers straight on your shelves, ready for your amazing customers to pick up and purchase.
CLICK HERE TO CREATE YOUR WHOLESALE ACCOUNT
HOW WE WORK
It's super easy to become an approved Illumigi Stockist and wholesale retailer:
1. Get in touch - use the Wholesale Registration link at the top of our website or email hello@illumigi.com
2. We will create your online account - you can shop just like a normal shopper but you'll see wholesale prices, instead of retail!
3. Our minimum order is just £100 (ex. Delivery) - add items to your basket, as soon as you reach this limit you'll be able to check out
4. Pay in a variety of ways - PayPal? Debit/Credit Card? Shop Pay? Apple Pay? We don't mind and offer a variety of payment options at checkout to suit you.
5. Once payment is made, we will start making your products. A member of our team will get back in touch with an estimated delivery date, depending on how busy we are. Please allow 1 to 2 weeks for most deliveries, sometimes they're quicker, if we are already making another batch!
6. We can ship your items to any UK mainland address - there may be additional charges for shipping to non-UK addresses, please check with us first, as it depends on the weight and size of your order. International shipping is available on request.
If you have any questions about our wholesale scented gifts, please don't hesitate to get in touch at hello@illumigi.com and a member of our team will get back to you within a few hours.